Helping You Reach Your Full Potential and
Live An Extraordinary Life!
Think Collective's neuroscience-based programs help leaders and entrepreneurs to think differently, and live fearlessly, to be the best that they can be. .
Unleash Your Potential
Go From Where You Are Now To Where You Desire To Be
Feeling Burned Out Because You're Stuck in A Cycle Of Hopelessly Chasing Success & Meaning?
Do these scenarios sound like you:
Addicted to achieving more to fill a void that is never satisfied.
Traded your hopes & dreams for financial security.
Living an unsustainable life & on the brink of a complete burn out.
Frustrated, as you're doing all the things, however you don't feel as though you're moving towards where you desire to be.
You're 'stuck' and seeking clarity and direction.
Have a vision for your life & you know it will require a higher level of you.
If these describe you, a Think Collective program may be the answer.
Success Stories From Our Clients
"I have devoted my life to working through my interior world and yet found myself stuck. Through all its confronting moments and reflection, and mirrors I didn't want to look into, it was absolutely life changing. It shifted something…and allowed me to see some things I couldn't yet see."
Maria P
Accountant
Realize Your True Potential and Live a Life of Purpose and Passion with Think Collective
See how our programs maximize your potential so you live bigger and perform better.
Rather than allowing life to happen TO you, you can consciously create your life by design.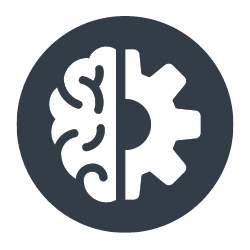 Employ the strategies and tactics to go from where you are now to where you desire to be.
Uncover your true calling, to finally have direction & purpose.
Stop chasing someone else's ideas of who you should be & live aligned with who you are.
Release fears & limiting beliefs keeping you from your highest potential.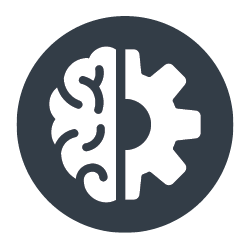 Become fearless and stop trading your fulfillment for financial security.
Your total life transformation can start today!
The Think Collective Story
Stephanie Caldow
Stephanie Caldow, founder of Think Collective, understands the complexities of having to make big changes in one's life. In her late teens, she suffered from chronic pain (due to a congenital disorder) and concerns about her mental health. Stephanie realised that to achieve her goals and dreams, grit would only get her so far. Determined not to be constrained, she began a quest to understand how brain neuroplasticity and self-mastery could help overcome these challenges.

For the past 20 years, she has dedicated herself to studying the fields of neuroscience, positive psychology, and behavioral sciences. This experience awakened a passion for helping others and led to the methodologies Think Collective uses to help leaders and entrepreneurs move from where they are now to where they desire to be.

Start your life-changing journey today!
Unleash Your Potential
Success Stories From Our Clients
"Stephanie is the best project manager of people issues that I have ever known."
Randall Fuller
Group Manager, Organizational Development, ProBuild Constructions
3 Steps To Live Your Best Life
Step 1
Sign Up For A Program
Click below to enroll in a program.
Step 2
Undergo A Deep Transformation
Go through a proven system that transforms you from the inside - out
Step 3
Experience Life The Way It Was Meant To Be
Upgrade your ways of being and doing so you can enjoy the life you truly want to live.
Take your first step into the Extraordinary by clicking here:
Work With Us
Success Stories From Our Clients
"This experience was game changing… We stepped out of our comfort zone and discovered the confidence and momentum that can be found by doing so."
J Seccull
Partner, PTP
Elevate Your Life to Extraordinary Heights By Transforming From The Inside – Out.
We utilize science-based methods with a proven, holistic approach to bring about change via your mind, body, and spirit.
Mind
This includes your thoughts, beliefs, habits, behaviours and interpretations of the world and those around you.
Body
This includes your physical health and fitness, the impact of your environments, stress management, and more.
Spirit
This includes optimizing your energy resources, emotional regulation, and creating balance in your life.
Tangible Results Or Your Money Back
Included with every program is a 100% money-back guarantee.

If you don't experience an inherent transformation that sees you connecting to your authentic self, if you don't walk away with total clarity about your purpose, or if you don't feel empowered to perform better in your career and in life, then we wouldn't feel right keeping your money.

We can't force you to give back the knowledge and strategies you've gained. But it's a risk we're willing to take.

Refer to the FAQ section of your program for more details.
Stephanie Caldow
Founding Director
95% of what you do each day is being guided by your subconscious programs.
Will you continue sleep walking through life or will you choose to consciously create the life you truly desire?
Choose a Program to Suit Your Needs
The Art Of Self-Mastery Masterclass
Discover The Person You Strive To Be
Are you sick of feeling unfulfilled, a captive of your own life?

Get a clear picture of who you desire to be. This half day Masterclass will put you on the path to Self-Mastery, which involves aligning your values, thoughts, beliefs, habits, behaviors, and interpretations to live with purpose, as your best self.

You will receive valuable resources that you can implement immediately to begin your journey towards the vision you create for your life.

Enrol in the next Art Of Self-Mastery workshop to begin the journey of moving you from where you are now to where you desire to be.
Enrol Today
Pathway to Purpose
Ignite Your Purpose & Passion
Are you stuck, or settling for a life that someone else designed?

Many people believe that they need to find their purpose. Truth is, we create it.

Pathway to Purpose is your step-by-step guide to moving from a life of dissatisfaction to living life with clear purpose.

By the end of the program, you'll gain clarity and create a vision for your future.

Enrol in Pathway to Purpose now and start building the life you deserve.
Enrol Today
Unleash Your Potential
Unlock Your True Hidden Potential
Are you ready to step up to the next level? To unleash the potential you know exists within you?

Your current reality is a reflection of your values, thoughts, beliefs, habits, and behaviors and interpretations. Your current programs (ways of being and doing) will not take you any further. If they could, you'd be there already.

To step up to the next level in life, you need to step up to a higher level of YOU. Unleash Your Potential is the key. This program builds on the principles of self-mastery to unleash your potential and create a pathway for high-performance living

Enrol in Unleash Your Potential to discover step-by-step how to unlock the best within you.
Enrol Today
Leverage Performance: Ultimate Self-Mastery
Become An Inspiring Leader
Ready to take your leadership skills to the next level?

Our 12-month group program is designed for leaders who have completed the Unleash Your Potential program and are looking for an even greater transformation. In this program, you will optimize your outcomes, experience a breakthrough year, and embody a higher level of self-mastery.

We dive into both internal and external elements of performance, giving you the tools needed to create predictable results and have a positive impact in your community.

Enrol in Leverage Performance today to become a more effective and impactful leader in your business and community.
Enrol Today
Get Private One-On-One Coaching With Stephanie
Want more personal attention for greater transformational results?

Stephanie will personally help you discover what steps you need to take to steer life in the direction you desire.

Stephanie isn't just an expert in the field, she also understands the challenges of the business world from her own experience as a leader, business owner, and executive coach.

Get one-on-one coaching today!
Apply Now
Success Stories From Our Clients
"The simplicity of what to do to achieve where I want to be is powerfully set out. It gave me hope that its right there in front of me and all I have to do is step forward and choose to take it... it's a no brainer!  "
J B
Garden Designer
4 Root Causes of Why You Fail At Life, Business & Relationships
Enter your details below to receive your free copy